About DKV – New Media Program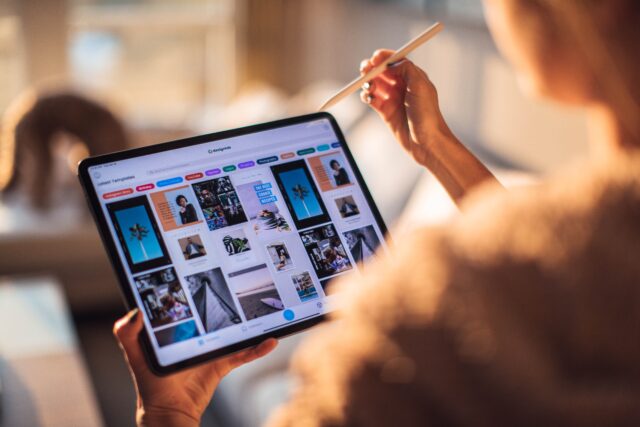 Introduction
Students are provided with unique capabilities of information technology that can support their future career aspirations in Visual Communication Design by having proficiency in skill & knowledge in synergizing the print, digital, and interactive media. Students can apply their capabilities in a variety of visual communication cases; UX design, brand & branding, information design, design for the public, photography, illustration, typography, and web design into interactive new media design.
Catalog 2016 (PDF), Catalog 2017 (PDF), Catalog 2018 (PDF), Catalog 2019 (PDF), Catalog 2020 (PDF), Catalog 2021 (PDF)
Vision and Mission
Vision
A world-class Visual Communication Design Department, delivering world-class designers with distinctive local values and information technology capabilities.
Mission
The missions of the Visual Communication Design Department are:
Educating visual communicators who highly exemplify the creative spirit and a commitment to professional attitudes in the fields of new media, animation, and creative advertising;
Preparing students for strategic positions in service industries with a strong sense of ethics and entrepreneurship and who can make a contribution to society;
Improving the quality of life of Indonesians and the international community through good design;
Recognizing and rewarding the most creative and value-adding talents;
Designing creative products and conducting professional services in visual communication design with an emphasis on the application of knowledge to society.
Program Objective
The objectives of the program are:
To provide students with the principal know-how of creative visual communication, its historical and cultural significance, and its core technology. Together these areas of study will establish in each student a solid ground for well-informed practice or further study;
To educate graduates who are capable of producing new media portfolios that vividly demonstrate workmanship, creativity, conceptual insights, and attitudes of a professional design standard.
Student Outcomes
After completing the study, graduates are:
Able to create printed and digital Visual Communication Design work that has added value and aesthetics, to overcome identity problems, mass communication, and competition problems by stakeholders;
Able to conduct research and idea exploration to set the objectives, communication target, and Visual Communication Design prototype solutions that can overcome identity problems, mass communication, and considering the ethical, history, cultural, and social consequences and regulations;
Able to analyze the level of material utilization efficiency and time in the production process of each selected alternative solution prototype of Visual Communication Design, without changing the essence and aesthetic design;
Able to communicate Visual Communication Design prototype alternative solutions independently or in groups in verbal form, graphical, written, and communicative models with analog or digital techniques by selected appropriate communication rules;
Able to build a business in the visual communication field;
Able to design Visual Communication Design works by promoting cultural values and local ingenious as the children's national identity;
Able to utilize Information and Communication Technology project's needs so that can improve organizational performance;
Able to produce visual communication problems and producing new media design solutions;
Able to apply interdisciplinary knowledge and skills in developing alternative solutions for problem-solving.
Prospective Career of the Graduates
UX Designer
Brand Designer
Visual Storyteller in Publishing Design
Surface Packaging Designer
Game Design Visualizer
Visual Identity Designer
Graphic Designer
Illustrator
Photographer
In-house Designer
Government & NGO Institutions
Media & News Broadcast Studio
Corporate & Retail Industry