Redesign Website Fashion Festival ( 13Th Shoes Indonesia ) karya Antony wongso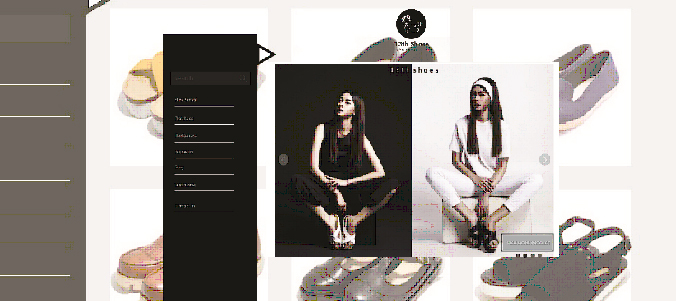 Gambar diatas merupakan sebuah project design dari websitefashion indonesia , dengan tujuan supaya websitenya lebih menarik perhatian orang dan orang senang interaksi dengan website ini ,disini websitenya dibuat simple karena orang liat lebih mearik dengan perpanduan warna hitam dan putih yang merupakan warna netral. Dalam website ini memiliki keunggulan yang websitenya dapat dikecilkan dan diperlebar kiri kanannya .disini juga sepatu digolongkan dari jenisnya supaya orang lebih enak memilihnya dan tidak repot.­
Dalam website ini terdapat testimonial yang langsung dapatt diupload dan dapat dilihat semua orang supaya brand ini dapat lebih dipercaya orang dan mengajak

Dibagian ini terdapat bagian sepatu buat pembelian sepatu disini kalau kita menggerakan kursor mouse kita ke arash sepatu itu maka akan muncul size dan harga dari sepatu itu dan disana dapat langsung di pilih untuk sepatu yang dimau.
Bagian 2 ini terdapat twitter sebagai media promosi tentang barang yang lagi ready stock dan barang-barang baru.
Bagian 3 disni diberi video yang link ke youtube suapay orang yang membuka website ini dapat selalu up to date tentang brand kami yang diperlihatkan dalam fashion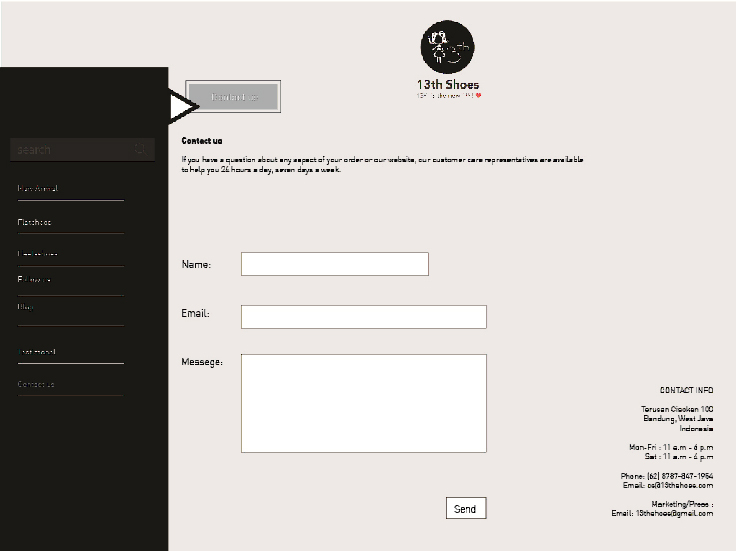 Dibagian ini terdapat contact us yang berisi alamat dan no telp 13tth shoes ini sebelum itu dapat juga contact kami lewat email dengan mengisi nama ,email, dan messege yang dapat langsung dari website kami .sehingga mempermudah pembeli.

Di website ini tampilan homepage nya menggunakan slideshow yang berupa foto2 sepatu terbaru yang dipakai oleh seorang model . saya menggunakan slideshow ini supaya pengguna website atau buyer tidak bosen melihat website ini dan orang dapat interaksi dengan website ini.
Nah dibagian untuk sepatunya saya menggunakan hover disini maksudnya itu pas kalau kita menggarahkan kursor mouse kita ke gambar itu maka akan muncul spefikasi size dan menu add to cart ini digunakan cara ini biar tidak ribet lagi ,sehingga buyer bisa langsung memilihnya sendiri.