Karakter Benny The Monster (Tugas New Media I) oleh Dealonicha Andini Trisnawati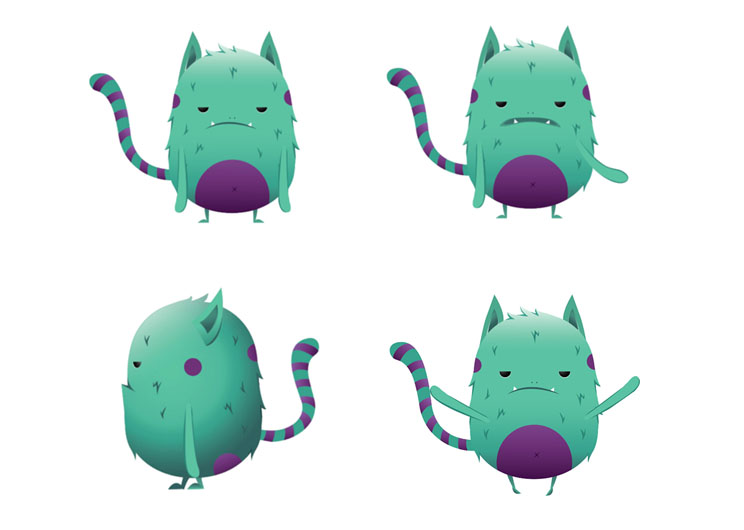 Benny The Monster adalah karakter fiksi yang saya buat berdasarkan imajinasi saya yang terinspirasi dari kucing. Karakter Benny ini sendiri adalah sesosok monster imut  yang berasal dari dunia sihir dimana, para penyihir menggunakan kekuatan monster untuk membantu mereka dalam melawan mahluk jahat musuh dari penyihir.
Sifat dari Benny adalah Pemalas, Jahil, dan Mudah marah namun menggemaskan. Benny juga memiliki beberapa kekuatan seperti semburan api dan keahlian dalam olahraga.
Dalam proses pengerjaan project ini, saya mulai dari menentukan konsep, mencari referensi, sketsa, menggambar di adobe illustrator, dan mulai menganimasikan di adobe animate.
Dibawah ini merupakan beberapa gerakan dari karakter animasi Benny The Monster.