Pelatihan Touch Designer oleh Patrick Hartono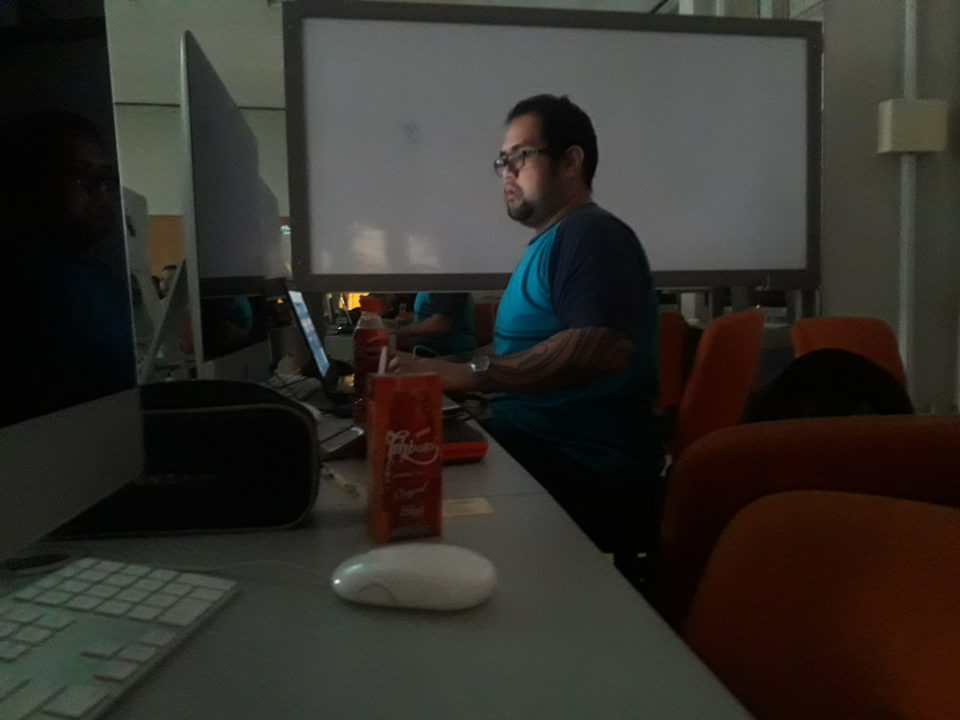 Patrick Hartono adalah seorang Electroaccoustic Composer dan Inter-Media Artist.
Lahir di Makassar 1988, komposer elektroakustik Indonesia muda, penyanyi media suara dan media baru Awahita Nusantara, yang minat seni dan musiknya menggunakan teknologi dan pendekatan ilmiah sebagai alat kreativitas. Ia juga tertarik pada spatialisasi suara 3 dimensi, analog / digital synthesis, psychoacoustic, dan visual music.
Banyak karyanya menggunakan suara khas asli instrumen musik tradisional Indonesia, musik yang dihasilkan suara / gambar, rekaman lapangan, dan fotografi bawah laut; Ditransformasikan, diatur ulang dan dimodulasi oleh aturan matematika, interaksi real time dan operasi acak terkontrol. Karya Patrick Hartono memiliki fokus khusus pada eksplorasi spasial dan visual baik virtual maupun fisik. Hasilnya termasuk musik pada komposisi akustik, konser suara surround, live electronic, komposisi dalam tradisi musik komputer akademik, fotografi bawah laut, instalasi, seni suara khusus, media eksperimental, dan seni interdisipliner.
Musik Patrick telah tampil secara internasional; YCMF (Yogyakarta, Indonesia), Wocmat (Taiwan), Festival Suara Jembatan Andong (Korea Utara), ZKM (Karlsruhe, Jerman), IRCAM (Paris, Prancis), Behind The Score (Rotterdam , Belanda), NYCEMF (New York, AS), Sines-Square (Manchester, Inggris), ACL (Yokohama, Jepang) dll.
Patrick saat ini berbasis di Den Haag belajar di Codarts Rotterdam Conservatorium dan Institute of Sonology di mana dia secara aktif terlibat dalam adegan elektroakustik lokal dan internasional, dan media baru.
Sumber : https://soundcloud.com/patrick-hartono