Karya Komgraf 2 Nadine Naomi R.L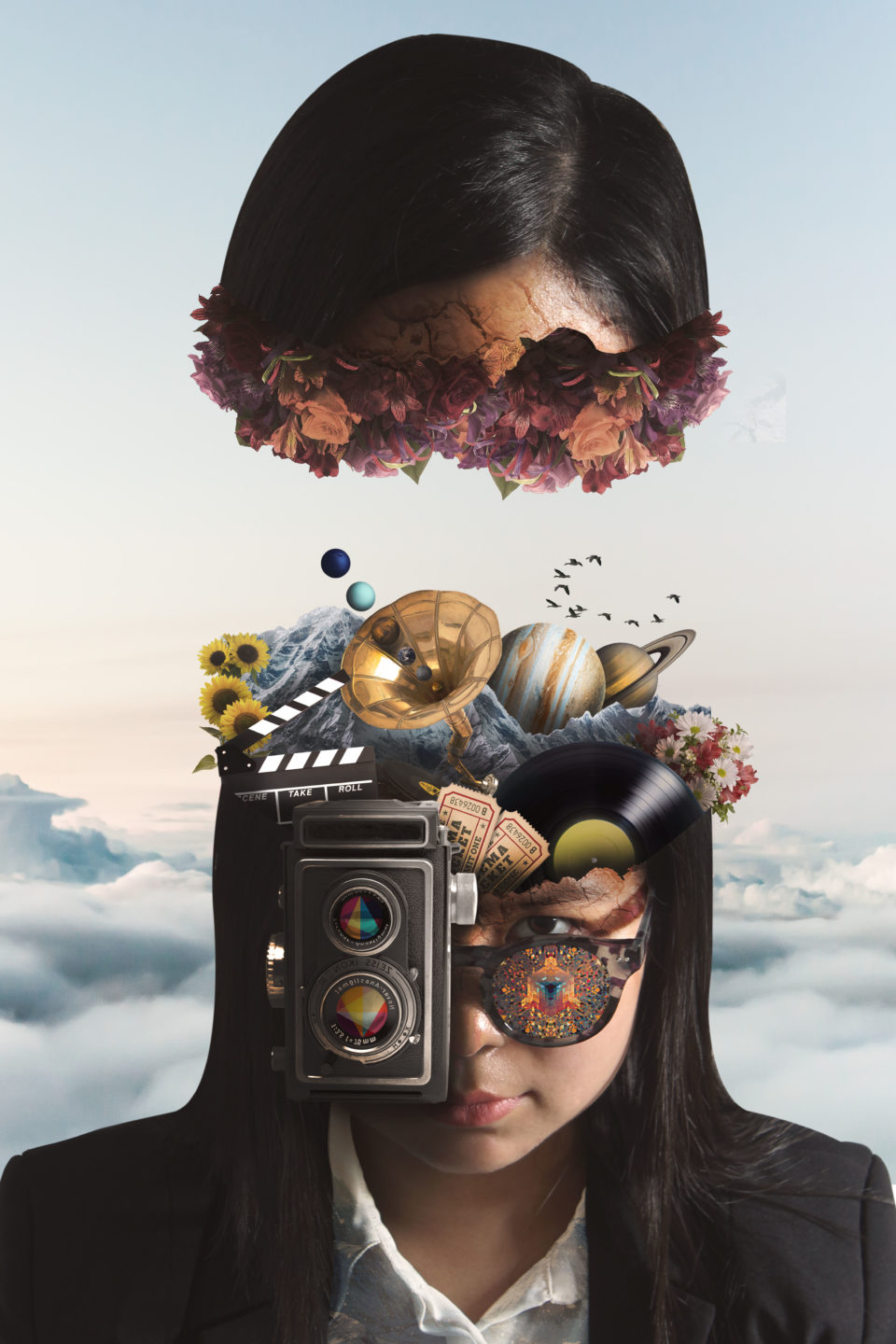 I based my artwork on a quote by Chuck Palahniuk (author of the Fight Club), "…nothing is as perfect as you can imagine it, because it's only intangible ideas, concepts, beliefs, and fantasies that last, things as fragile as a thought, a dream,  a legend, they can go on and on." As a dreamer, I believe that my mind is a safe haven, a place where I can escape from reality, a record of my memories and nostalgia, to the things I love and wonder. After all, there are beautiful things inside a fragile mind.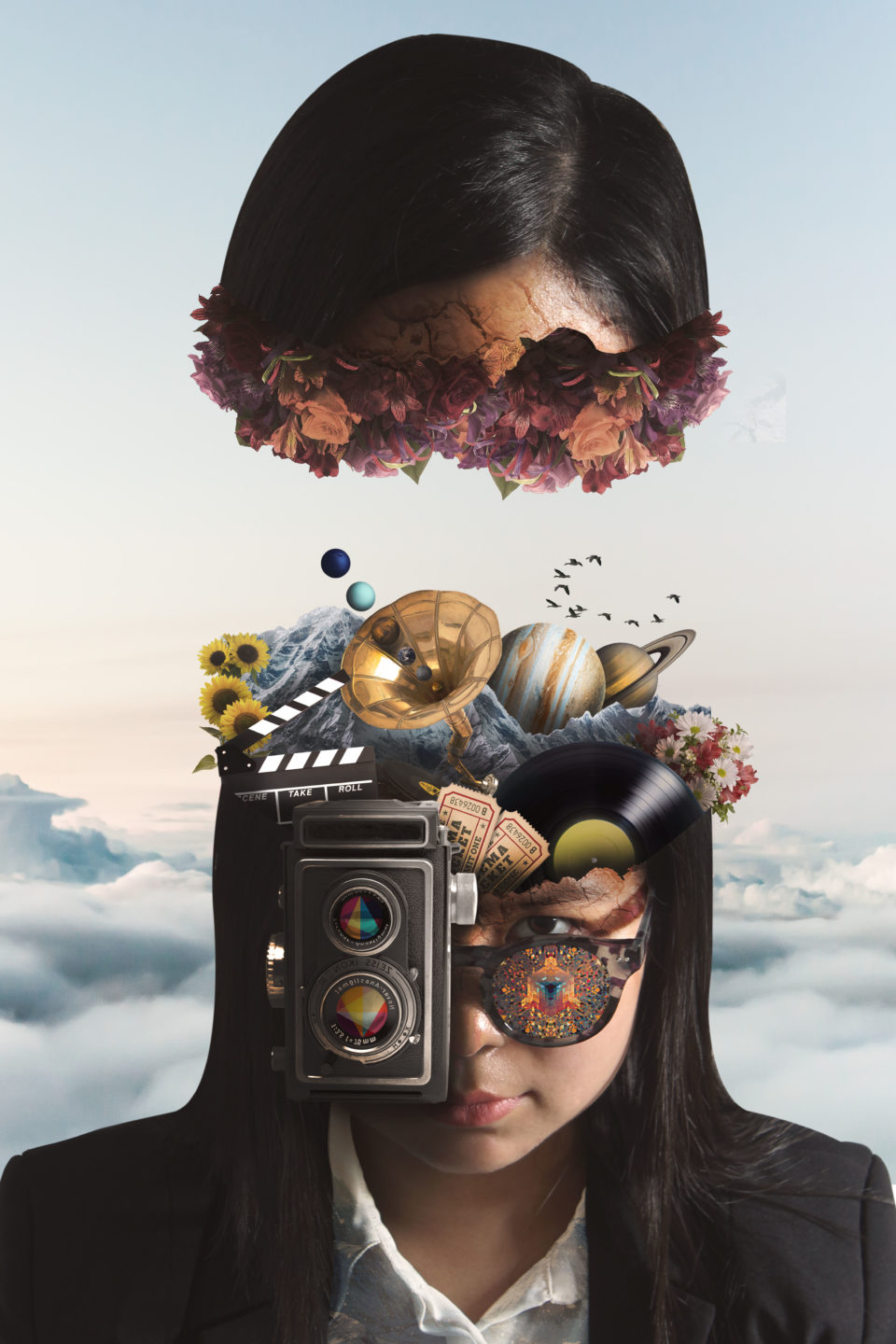 The process of making this artwork started by looking for a theme that suits my belief and the things I treasure. Then, I started browsing collage references, mainly in Pinterest. I collaborated some of the ideas I found into sketches and asked for the opinion from my lecturers. Next, I gathered the high-resolution images I need from Google and took a picture of myself in the studio. After that, I started the editing process with Photoshop. I also tuned in to a list of my preferred songs to set the mood. Before I printed the artwork, I asked some of my colleagues and family members to criticize my work so I could improve it. It took me around a week in order to make sure that the lighting, sharpness and the image in general is right. The week also included several alternatives of the artwork until I came up with the final one.