Karya Komgraf 2 Alya Qonita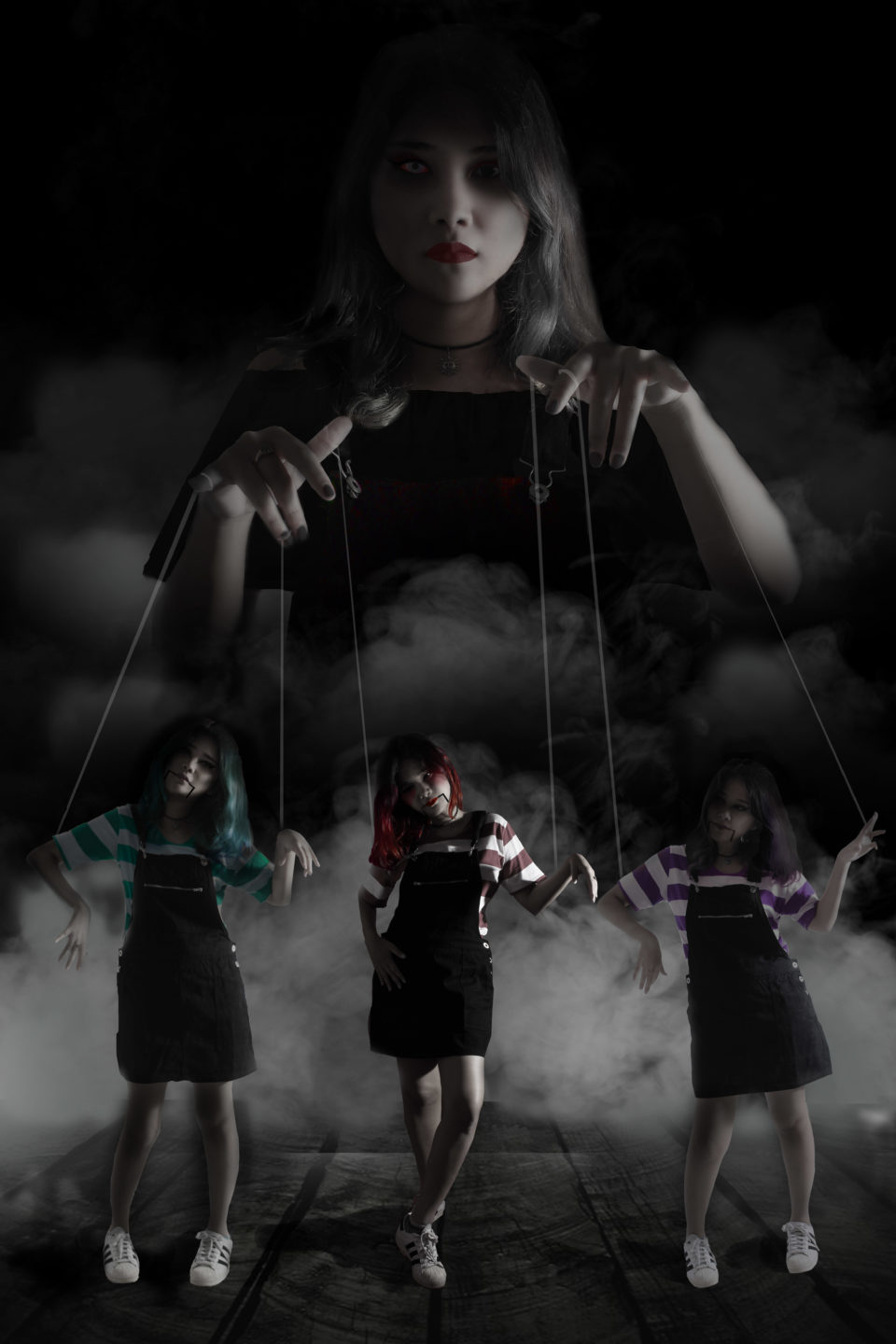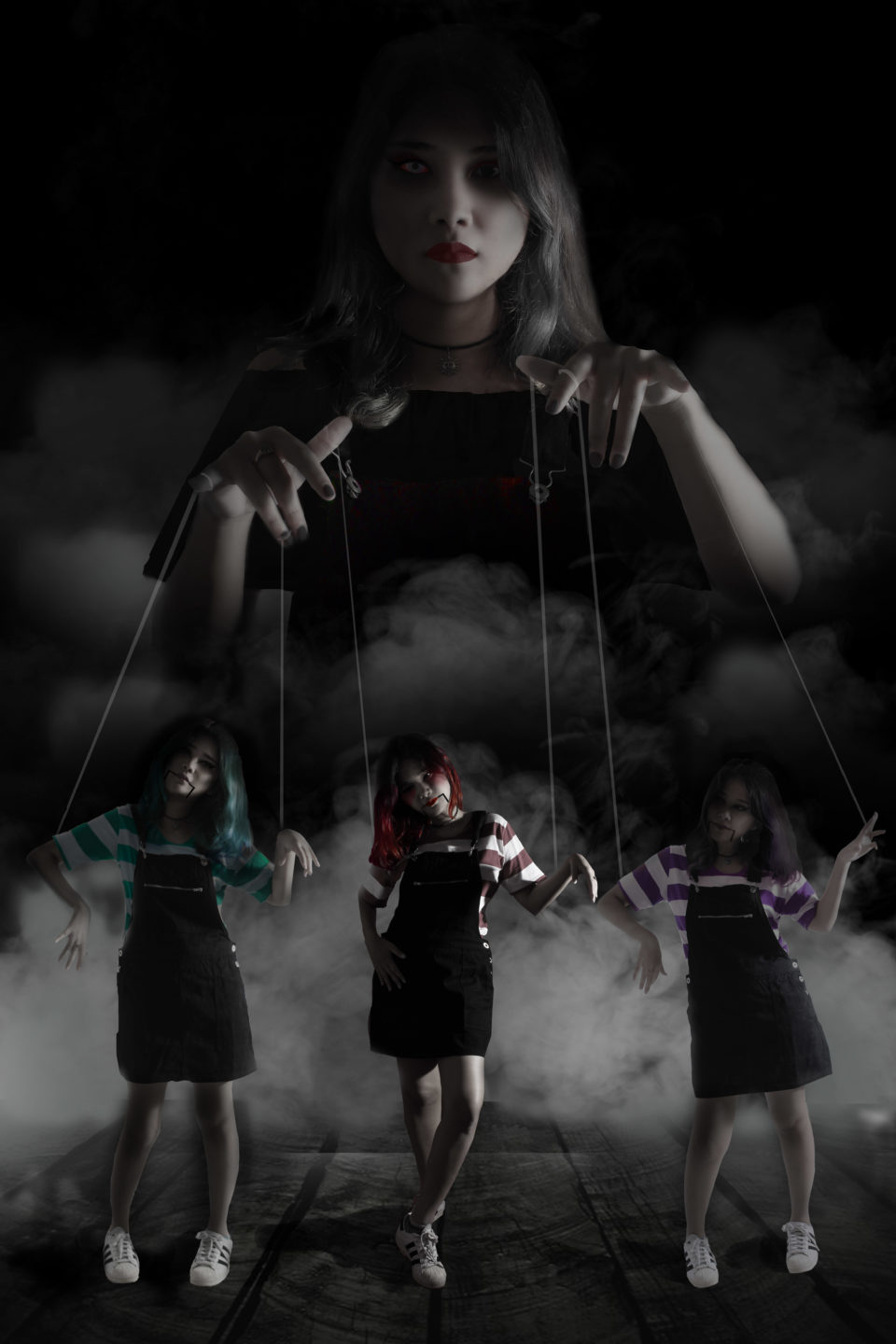 Art Work Description:
40 x 60 cm
Potrait
Digital Art
The concept originally inspired by Melanie Martinez's songs which is "Doll House". She was known because of her doll like features. From that I have an idea to make a master of puppet along with the Marionettes. Because the assignments were required to have myself as the model I think it would be cool if the puppets were me too and I want to make something dark and spooky and Halloween themed since it was near Halloween.
The process were brainstorming – Sketching – Taking Pictures for the object – Assist – Make it in Digital Art – Print.