Bring the Designer's Portfolio to the New Level
Motion graphic merupakan video dengan teknik digital yang menggabungkan gambar, kata-kata, suara, dan bahkan video. Kombinasi dari berbagai elemen desain sebagai bagian dari komposisi yang kemudian menceritakan sesuatu bagi penonton, menjadikan motion graphic sebagai salah satu pilihan menarik dalam membuat portfolio terutama bagi seorang desainer, dimana ia pun dapat sekaligus menunjukkan kemampuannya dalam bidang video editing.
Pada tahun kedua saya sebagai mahasiswa Desain Komunikasi Visual Universitas Bina Nusantara, tepatnya sebagai mahasiswi semester 4,kami mendapatkan mata pelajaran New Media I sebagai salah satu mata kuliah utama kami. Pada mata pelajaran ini, kami diperkenalkan dengan software Adobe Flash dan Adobe After Effect.
Salah satu tugas yang menjadi Ujian Tengah Semester kami adalah membuat motion graphic yang bermuatkan portfolio kami sebagai seorang desainer dengan menggunakan software Adobe Flash maupun After Effect. Saya pribadi menggunakan After Effect sebagai software pilihan saya dalam melaksanakan tugas ini. Beberapa alas an saya dikarenakan After Effect telah menyediakan berbagai pilihan effect standard untuk membuat video, namun juga lebih memberi kesan smooth dalam membuat sendiri suatu efek-efek serta transisi. After Effect juga sangat mempermudah dalam proses pembuatan motion graphic ini serta mudah dimengerti.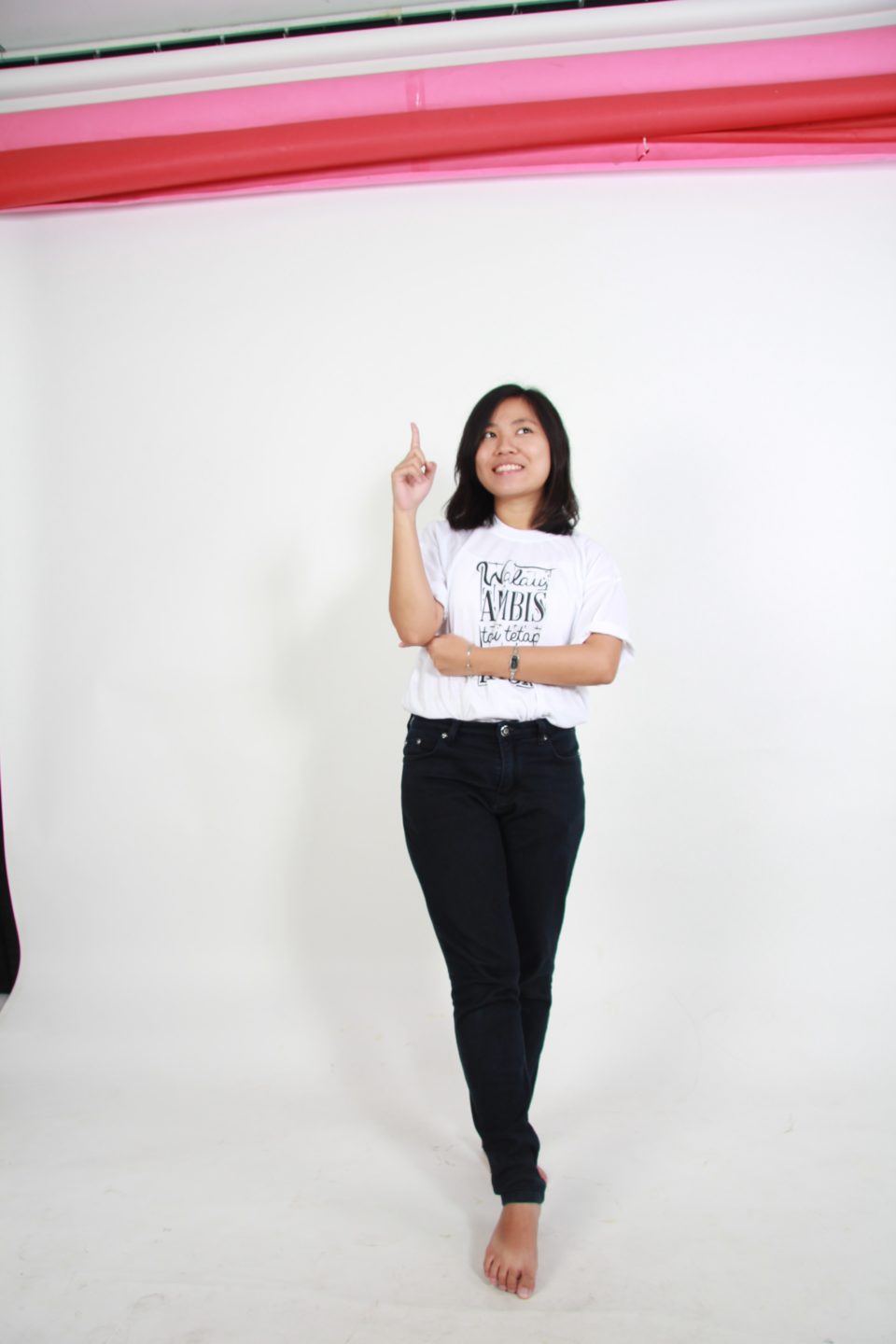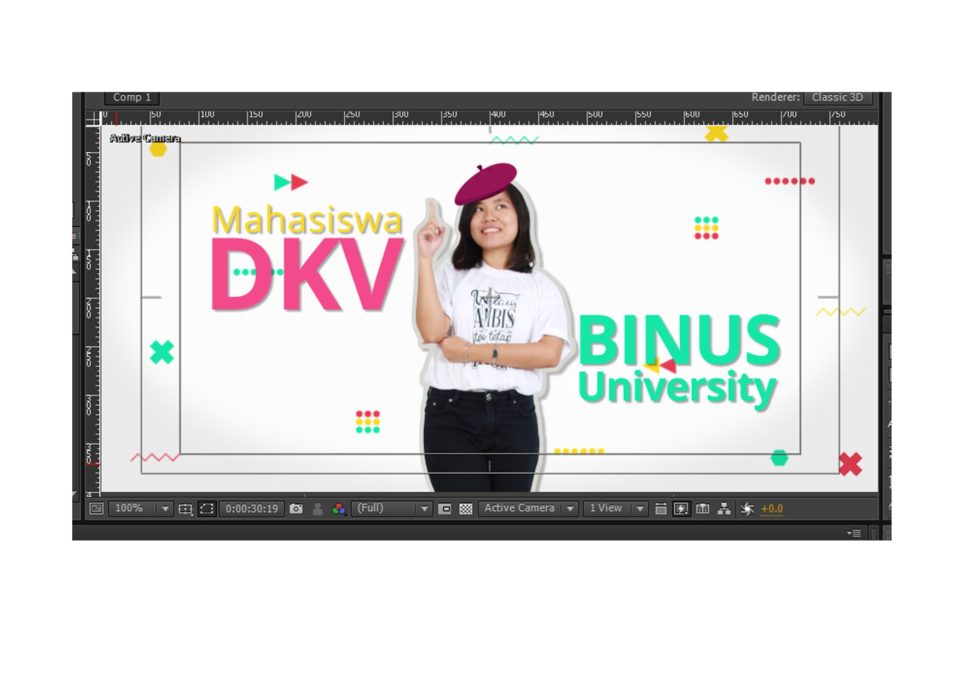 Dalam video pun, saya juga menyertakan hasil karya saya sebagai suatu bukti dari pencapaian tugas-tugas saya selama ini, dimana saya ingin memberikan suatu bukti, tidak hanya sebuah janji belaka. Tidak lupa, saya juga menyertakan cara untuk menghubungi saya, yang merupakan suatu hal terpenting dalam suatu portfolio,