Perancangan Visual Buku Wisata Jakarta An Alternative Guide To Its Historical Places
Buku wisata sejarah "Jakarta an Alternative Guide to Its Historical Places" dapat memberi solusi pada wisatawan yang membutuhkan panduan wisata yang tidak membosankan dan atraktif. Melalui buku panduan wisata "Jakarta an Alternative Guide to Its Historical Places", selain mendapatkan panduan wisata, para wisatawan juga dapat informasi-informasi yang menarik mengenai tempat wisata tersebut dengan sajian ilustrasi yang tidak membosankan.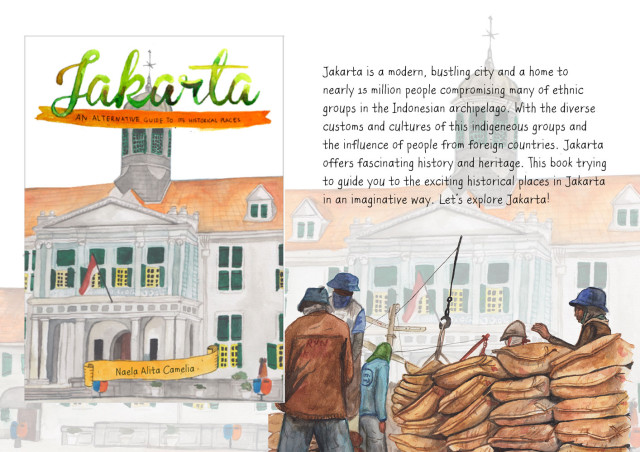 Melalui penelitian yang cukup dalam buku panduan wisata dikalangan muda, ternyata banyak yang merasa bosan dengan yang hanya berupa fotografi yang monoton dan terlalu banyak teks. Karena itulah buku ini didesain dengan konsep yang sedemikian rupa, dibantu dengan ilustrasi dan tipografi yang diharapkan lebih mudah juga menarik minat pembaca.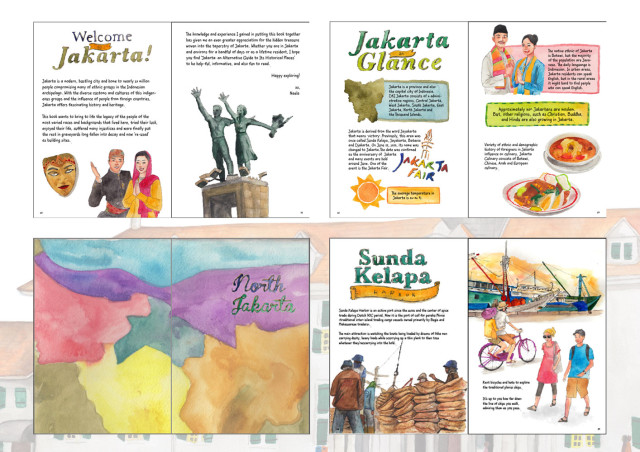 Tujuan penelitian, ialah menyelesaikan kewajiban dan persyaratan program studi s-1, serta mengaplikasikan pengetahuan yang telah diterima selama proses kuliah. Metode perancangan analisis, yang digunakan adalah observasi lapangan, analisis data, dan studi visual. Hasil yang dicapai, sebuah perancangan visual buku wisata sejarah jakarta hasil karya tugas akhir. Simpulan, sebuah buku panduan wisata yang ditujukan kepada wisatawan.