Perancangan Komunikasi Visual Publikasi: Rahasia Diet
Perilaku diet pada remaja putri makin menghawatirkan semenjak banyaknya terjadi kasus penyimpangan perilaku demi menguruskan badan yang mengakibatkan penyakit eating disorder seperti anorexia dan bullimia nervosa serta penyakit yang menyerang sistem kekebalan tubuh dan pencernaan Oleh karena tujuan Penelitian penulis ialah untuk membuat sebuah media yang dapat memberikan informasi dan pengetahuan kepada remaja putri secara spesifik mengenai cara kerja diet dan hal-hal apa saja yang sangat penting diketahui dan dilakukan pada saat diet yang dibahas dengan perikop-perikop unik dan straight to the point.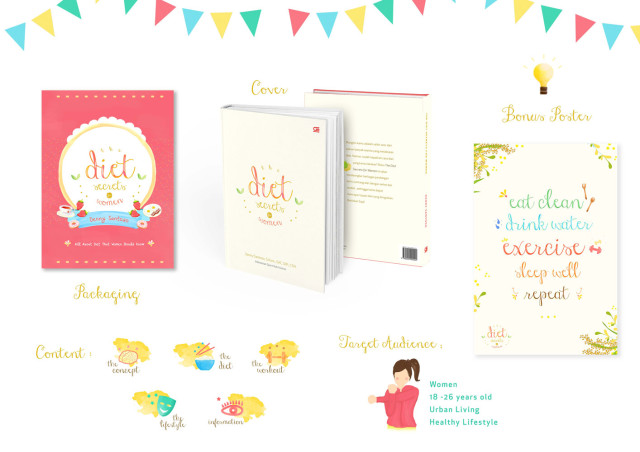 Metode penelitian yang digunakan adalah dengan mencari narasumber yang kompeten di bidang nutrisi dan diet untuk menulis kiat-kiat dan rahasia diet yang tepat dan sehat.  Hasil yang ingin dicapai adalah kesadaran remaja putri dalam melakukan diet dibarengi dengan pemikiran bahwa tujuan berdiet bukan semata-mata hanya untuk menguruskan badan tapi juga harus dilakukan dengan cara yang sehat.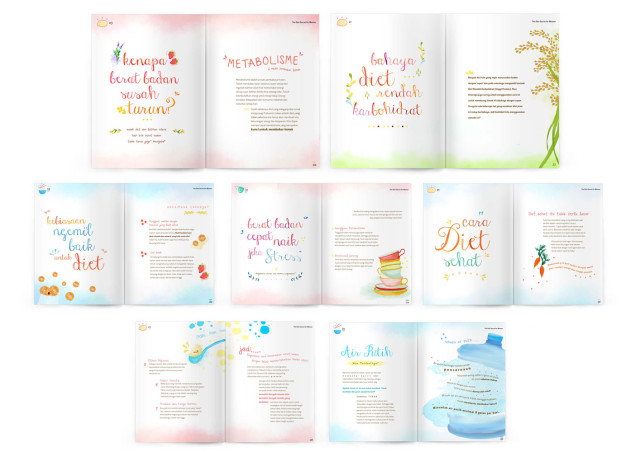 Maka dapat di simpulkan bahwa dengan buku pengetahuan tentang rahasia diet yang dikemas dengan desain dan pembahasan yang unik dan menarik, akan menarik minat baca remaja putri dan membuka diri untuk melakukan perubahan perilaku dan cara pandang tentang diet.