School Of Design (SOD) kembali mengadakan acara unik dan khusus untuk komunitas internal yang bernama: Imagination Day. Acara ini diadakan pada hari Kamis, 5 Juni 2014, di Plaza Syahdan – Binus Kemanggisan, dan dimeriahkan oleh segenap dosen dan mahasiswa semua program SOD, termasuk New Media.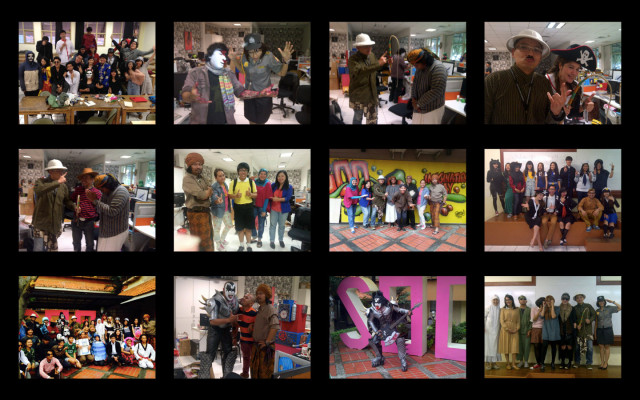 Objektif dari acara Imagination Day ini, adalah membuat ambience segar, berbeda dan unik. Untuk itu semua yang ingin ikut memeriahkannya, diminta untuk mengenakan kostum unik (cosplay). Semua disesuaikan dengan imajinasi masing-masing dengan tetap menjaga sopan santun dan tata tertib kampus.
Acara yang dirancang tanpa adanya dominasi waktu ini (sehingga semua kegiatan perkuliahan dapat berjalan seperti biasa), berlangsung seharian, terdapat pula bazaar dari berbagai hasil karya mahasiswa dan dosen, ada pula akustik, demo mesin cetak 3D, dan ada workshop cetak sablon. Selain itu, khusus di ruang SOD sendiri, disediakan aneka cemilan (potluck) dengan sistem pengumpulan dari dan untuk kita semua. Dengan singkat ruang SOD menjadi tempat berkumpul bersama.
"Semoga acara ini dapat bermanfaat dan memperkuat karakter kita sebagai komunitas kreatif di SOD." Tutur Arif Prasetyo Susilo Ahmad selaku Head Of School – SOD Binus University.