Mengubah Masalah Menjadi Peluang
Meski Indonesia sudah lama merdeka tapi negeri indah ini seolah tidak pernah lepas dari berbagai permasalahan. Namun menurut Bapak Leonard Sabrata, perancang ternama sekaligus pendiri The Goods Dept, banyaknya masalah yang terjadi di negeri ini seharusnya justru menjadi tempat yang ideal untuk berpikir kreatif dan menciptakan solusi bagi berbagai permasalahan. Pendapat tersebut diutarakan pada acara bincang-bincang Designpreneurship pada 14 April lalu yang juga menghadirkan Bapak Handoko Hendroyono, penggagas Do Inc, sebagai pembicara.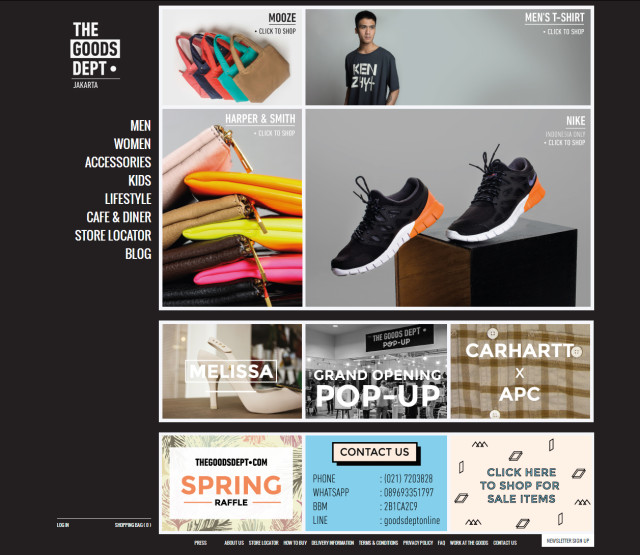 Salah satu masalah yang timbul di sebagian besar masyarakat Indonesia, khususnya masyarakat jakarta yang konsumtif, yaitu sulitnya mengubah anggapan bahwa kualitas produk buatan dalam negeri selalu kalah bila dibandingkan dengan buatan luar. Diperburuk lagi dengan brand-minded dan rasa lebih percaya dengan brand tertentu namun merek lokal tentu tak ikut masuk hitungan. Upaya yang dilakukan oleh Pak Leo, demikian ia disapa, untuk mengubah persepsi itu diantaranya lewat Brightspot Market, ajang tahunan yang selalu ramai pengunjung sebagai temu berbagai merek fashion lokal bermutu internasional, dan The Goods Dept, gerai trendy yang menjual produk lokal berkualitas yang telah dibuka di tiga lokasi pusat belanja mewah di Jakarta. Apresiasi pengunjung di tempat-tempat tersebut yang mulai memilih produk berkualitas dibanding sekedar merek ternama asal negeri seberang sebagai bukti akan persepsi lama yang mulai berubah. Semangat Self Made: kita bisa memproduksi sendiri, dan menjaga kualitas produk merupakan langkah nyata untuk mengubah masalah skeptisisme terhadap produk lokal. Lebih jauh lagi, membangun brand dengan formula berkreasi dan berbagi bukan tidak mungkin dapat memberikan peluang bagi daya saing produk lokal di pasar internasional.