Belajar Seni dan Budaya ASEAN dalam Neighbour Program
Negara-negara ASEAN, seperti Indonesia, Malaysia, Thailand dan Singapura, tercatat memiliki kesamaan seni dan budaya, latar belakang sejarah, serta karakteristik masyarakat. Hal inilah yang melatarbelakangi empat perguruan tinggi desain di empat negara tersebut membuat suatu forum bertajuk Neighbour Project. Adalah BINUS University (Indonesia), Lasalle College of Arts (Singapura), Dasein College of Art (Malaysia) dan KMUTT SoA+D (Thailand) yang tergabung dalam forum ini.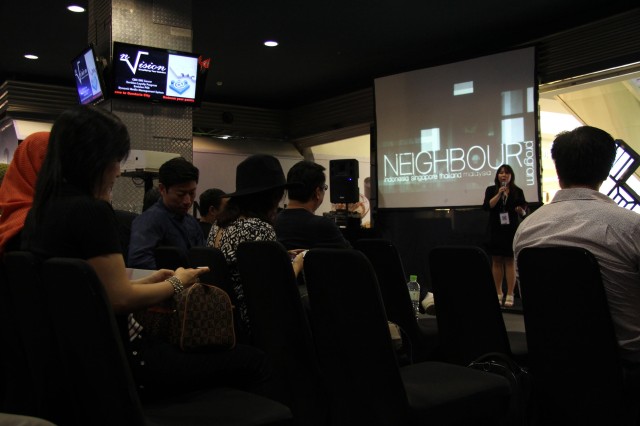 Indonesia, yang diwakili oleh School of Design BINUS UNIVERSITY, terpilih untuk menjadi tuan rumah kegiatan Neighbour Program pada tahun 2013 ini. Kegiatan yang mengambil tema "Textile" ini diselenggarakan mulai tanggal 4-16 Juni 2013 yang diisi dengan beragam kegiatan. Bermula pada 4 Juni 2013 yang diisi dengan sharing dari negara anggota. Kegiatan dilanjutkan dengan kunjungan Bandung untuk mengikuti pelatihan di Batik Komar dan kunjungan ke Galeri Selasar Sunarya. Kemudian ke-16 peserta yang dibagi menjadi empat kelompok mengadakan pelatihan pada 6–8 Juni 2013. Setelah itu, hasil karya para peserta dipamerkan selama satu minggu, mulai 9-16 Juni 2013, di Gandaria City Mall Jakarta.
Tahun 2013 ini merupakan kali ke-3 kegiatan Neighbour Program diselenggarakan. Bermula di tahun 2009, dengan Malaysia Singapura dan Thailand sebagai anggotanya. Kemudian Indonesia bergabung pada event kedua yang berlangsung tahun 2011 di Singapura.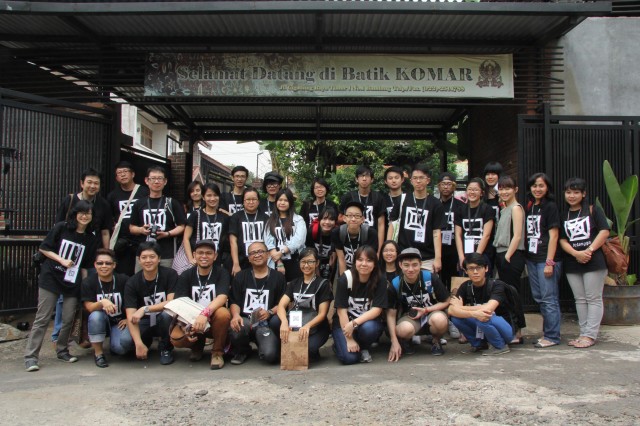 "Tujuan diselenggarakan kegiatan ini adalah untuk membangun persahabatan erat antar negara, terutama institusi pendikan seni dan desain," ujar Hanny Wijaya, Project Leader Neighbour Program 2013.
Tema "Textile" dipilih karena tekstil merupakan salah satu material yang menarik untuk dipelajari, ditelusuri dan dieksplorasi lebih jauh karena merupakan media yang kaya akan seni budaya baik dalam motif, cara pembuatan, proses, filosofi, serta latar belakang sejarah. Tekstil sendiri dapat dieksplor tidak hanya sebatas kain atau pakaian, namun fungsinya pun beragam.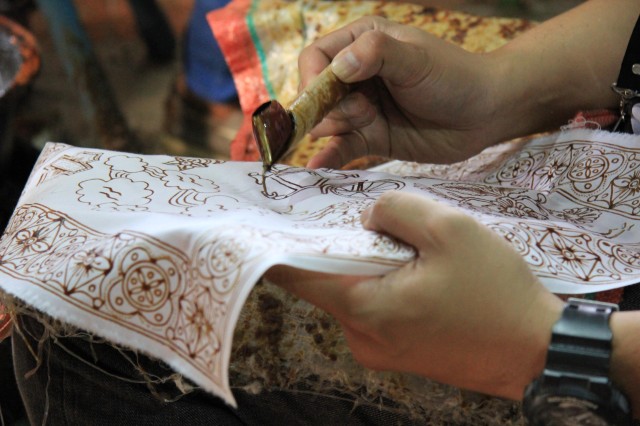 Selain itu ada hal menarik dalam acara ini yaitu logo acara. Logo yang didesain oleh Halfnot Indesign ini merupakan arti dari Neighbour yang dalam bahasa Indonesia berarti tetangga. Tetangga merupakan orang terdekat disebelah rumah kita, maka konsep logo Neighbour kembali pada rumah, dalam hal ini bagian atap yang memiliki keunikan tersendiri. Atap rumah dibuat sebagai icon sederhana yang menarik dan nantinya akan menjadi identitas dari masing-masing negara anggota.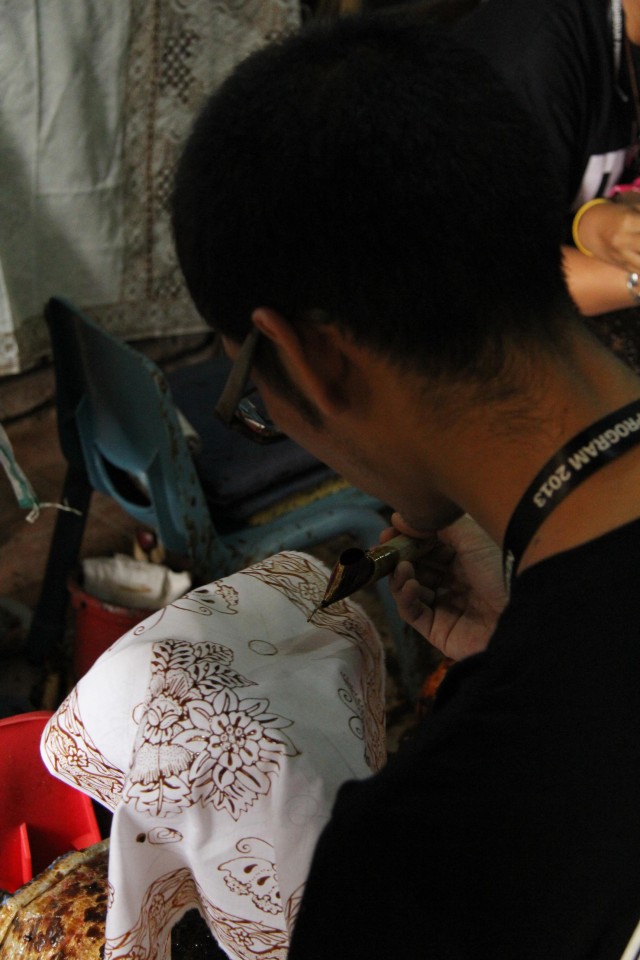 "Dengan terselenggaranya kegiatan ini, diharapkan bahwa dunia Internasional mulai menyadari perkembangan yang sedang terjadi di negara-negara di Asia Tenggara, terutama di bidang seni dan desain. Nilai budaya, sejarah, filosofis dan seni yang dimiliki oleh negara Asia Tenggara tidak kalah dengan yang ada di negara maju lainnya," tambah Hanny Wijaya.