Stephen Septian – Publication of Bong Chandra Biography Book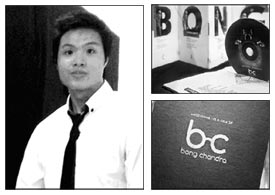 Stephen Septian
Email :
stephenseptian90@gmail.com
Phone :
0817714647
Website :
www.coroflot.com/stephenseptian
read moreHe described himself as a achiever,  hardworker, outbreaker, pleasure, and dynamic. Graduated from Binus School of Design majoring New Media in 2012.
Portfolio concept:
Nowadays, people tend to read inspirational books. So many motivational books became best sellers in the market. Unfortunately, the quality of content is not supported by the design and concept. Therefore, Uncovering Biography The Puzzle of Bong Chandra is designed by using the analogy of puzzle pieces.
The story from struggle to success inspires Bong Chandra. And every failures is not an excuse for not moving forward, our decision was the one that determines the future. Correlation of content and creative design in the biography will provide an inspiring experience to the reader in order to promote the spirit of entrepreneurship in Indonesia.