Tugas Akhir : PERANCANGAN DESAIN KOMUNIKASI VISUAL PUBLIKASI BUKU "TRAVEL WITH PURPOSE"
Abstrak : Tujuan penelitian adalah merancang visual publikasi buku "TRAVEL WITH PURPOSE" sehingga menjadi buku yang dapat menginspirasi dan memperkaya pengalaman pada saat traveling. Metode perancangan menggunakan hasil survey kepada target market yang dituju. strategi kreatif yang ditujukan kepada remaja hingga dewasa muda sebagai sasaran pasar yang utama. Perancangan disesuaikan dengan strategi visual dan desain yang menggunakan ilustrasi gambar tangan untuk menyampaikan pesan yang lebih bersifat personal dan menampilkan sisi kreatifitas. Semua diaplikasikan pada setiap halaman buku dan media pendukung promosi buku yang telah disesuaikan dengan big idea yang ada.
Foto Project :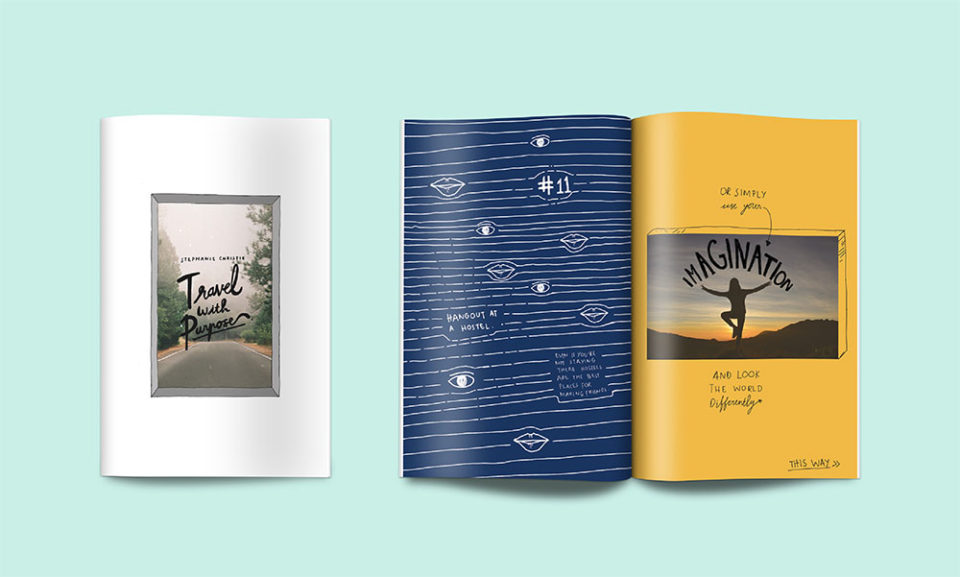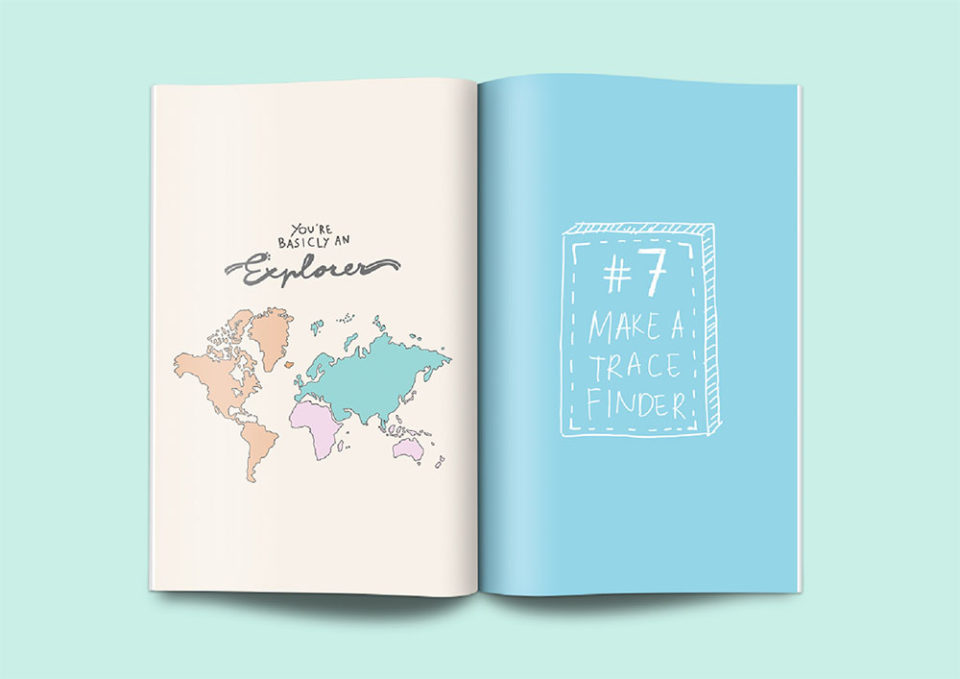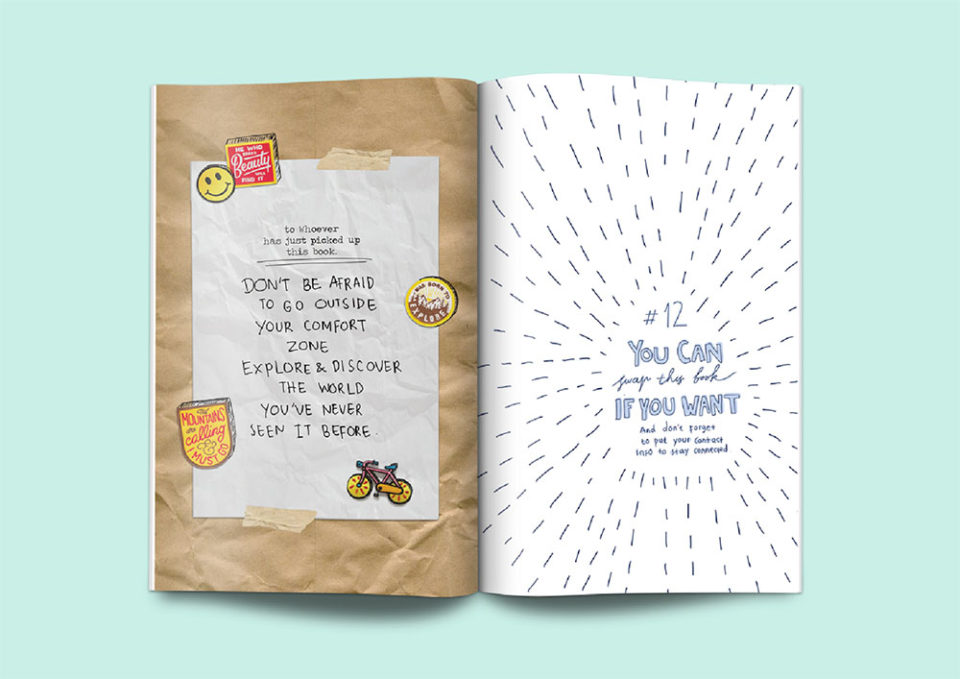 Deskripsi Project :
Cover buku terdapat cutting berbentuk persegi panjang dan memperlihatkan bagian dalam cover yang menggambarkan sebuah jendela dengan view jalan yang panjang untuk menggambarkan tujuan dari perjalanan yang dimaksudkan. Isi buku di desain menggunakan pendekatan visual berupa ilustrasi dan foto. Pada ilustrasi menggunakan hasil gambar tangan agar menciptakan kesan natural, menumbuhkan suasana kreatif dan penyampaian pesan dapat bersifat lebih personal.