Tugas Akhir : PERANCANGAN ULANG IDENTITAS VISUAL CARAMIA BAKERY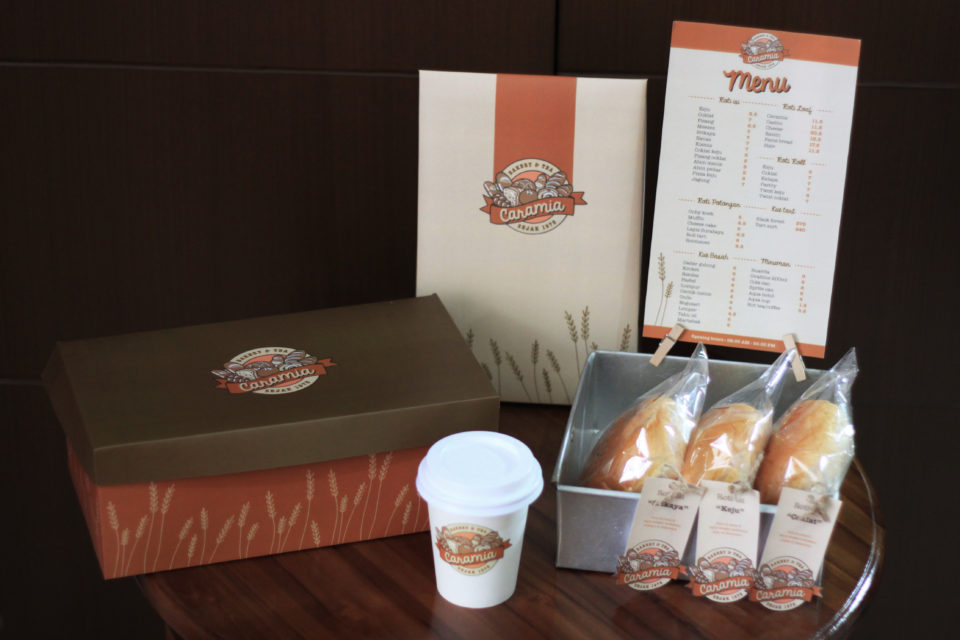 ABSTRAK
Caramia the old bakery shop that bakes since 1978, located on one of capital's busy street, standing tall accompanying society in any activities. Caramia quite lack of development within their years, for further development, Caramia needs re-designing on its visual identity to unleash the attractive character. Caramia bakery selling many bread with various types of bread that can be enjoy with tea or coffee is a mainstay of Caramia bakery that has been established 38 years. It is hope the visual display to attract consumers.
Keyword: Vintage, bakery
Caramia toko roti tua yang berdiri sejak 1978 yaitu Caramia bakery yang berada di tengah sibuknya Ibu Kota Jakarta masih berdiri kokoh hingga saat ini yang setia menemani warga Ibu Kota Jakarta yang lelah dengan berbagai aktivitas. Caramia bakery belum adanya perubahan dari tahun ke tahun sehingga perlunya perancangan ulang identitas visual yang bertujuan agar menampilkan tampilan visual yang menarik, mempunyai ciri dan karakter tersendiri. Roti yang di suguhkan pada Caramia bakery yaitu berbagai macam jenis roti yang dapat di nikmati dengan teh maupun kopi yang menjadi andalan toko roti yang sudah berdiri 38 tahun tersebut. Demikian diharapkan tampilan visual dapat menarik konsumen.
Kata kunci: Jaman dulu, toko roti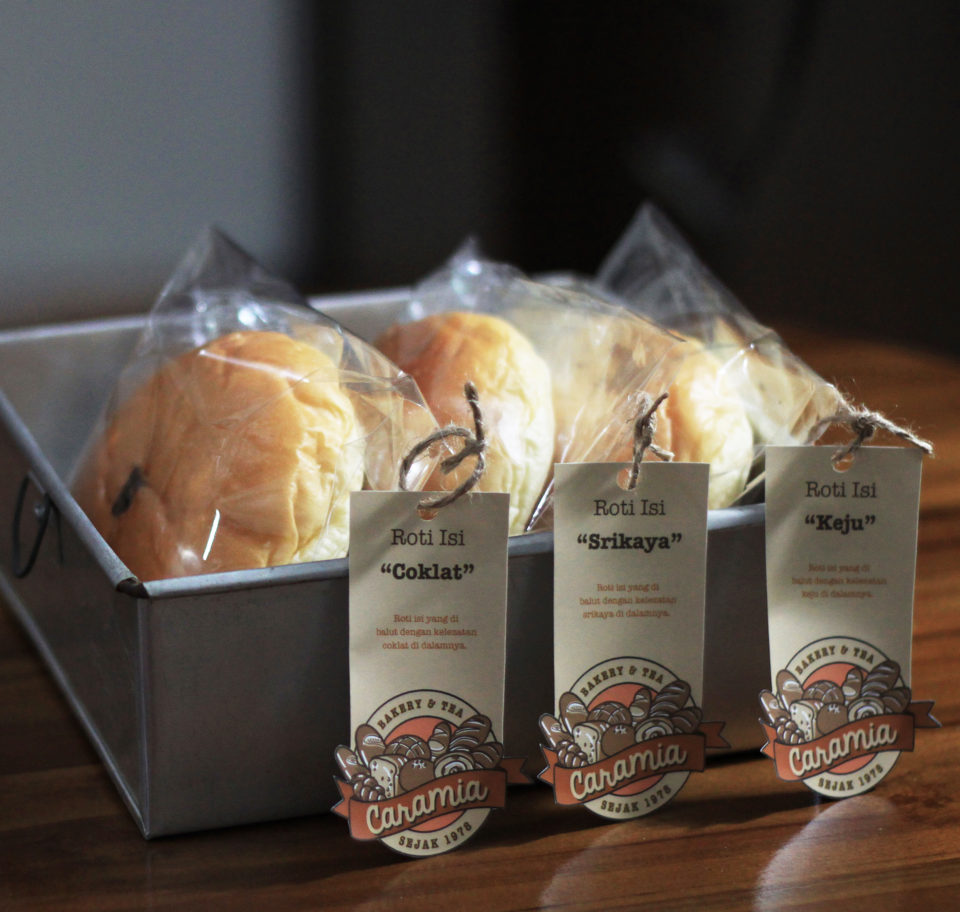 PENJELASAN KARYA
Caramia bakery and tea adalah toko roti yang berdiri di Ibu kota Jakarta, toko roti ini menyediakan beberapa kemasan untuk roti ukuran besar dan kecil serta kemasan minuman karena andalan toko roti ini adalah untuk menikmati minum kopi dan teh dan di lengkapi pula seragam bagi karyawan Caramia bakery and tea lalu logo Caramia bakery and tea ini dibuat dengan sekumpulan roti yang di taruh di sebuah pita dengan tulisan caramia bakery and tea sejak 1978 dengan menggunakan warna yang digunakan pada masa itu, serta beberapa kebutuhan kantor.