Tugas Akhir : PERANCANGAN KOMUNIKASI VISUAL PUBLIKASI BUKU TENTANG PANDUAN KULINER SUMATERA BARAT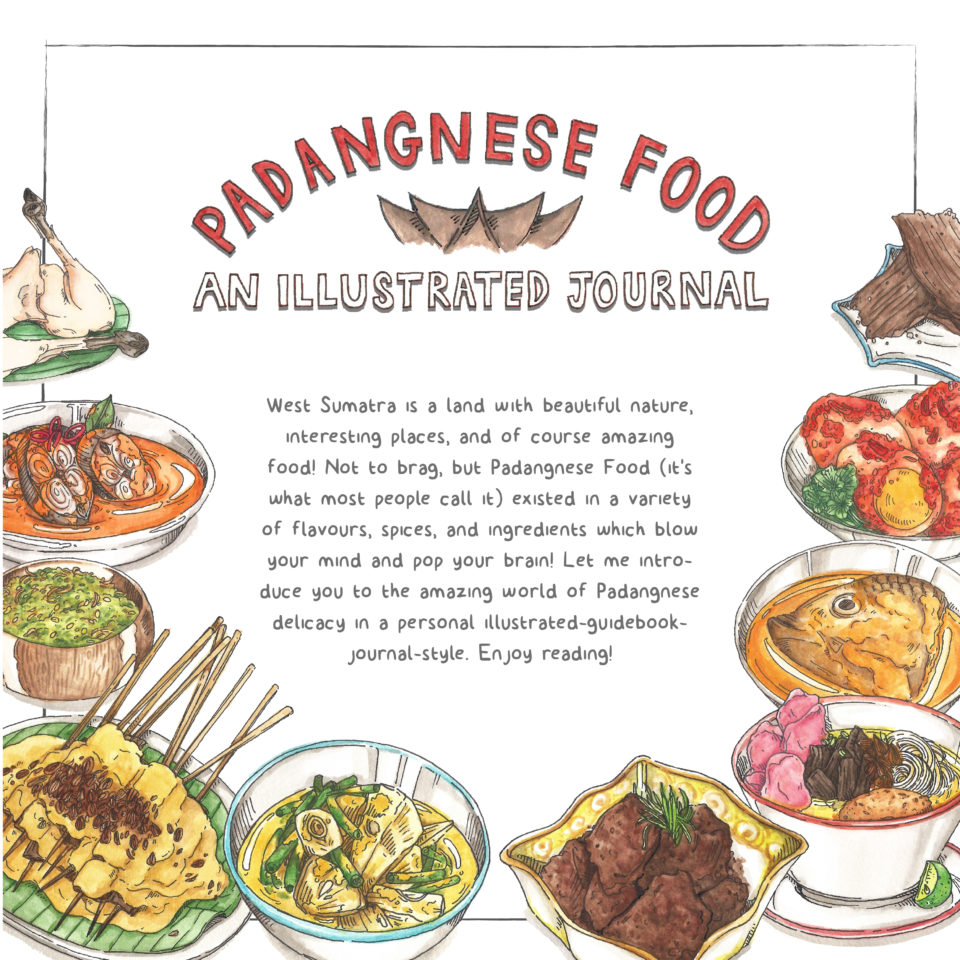 ABSTRACT
            The purpose of this research is to serve as a guidance and journal for tourist with a visual approach that can enhance reader's enthusiasm to read a book, as a collection and pocket book, and also as an introduction to the world of Padangnese culinary. The methods of this research are collecting data from websites, reference book, thesis, and interviewing the expertise. The final achievement of this research is to present an illustrated journal of Padangnese food by using illustration as a main visual to show a new and unique approach for the readers. The conclusion of this final project is to introduce Padangnese or West Sumatra's culinary to the main target market which are teenagers and young adults travelling to West Sumatra. (SA)
Keywords : Informatif, Personal, Fun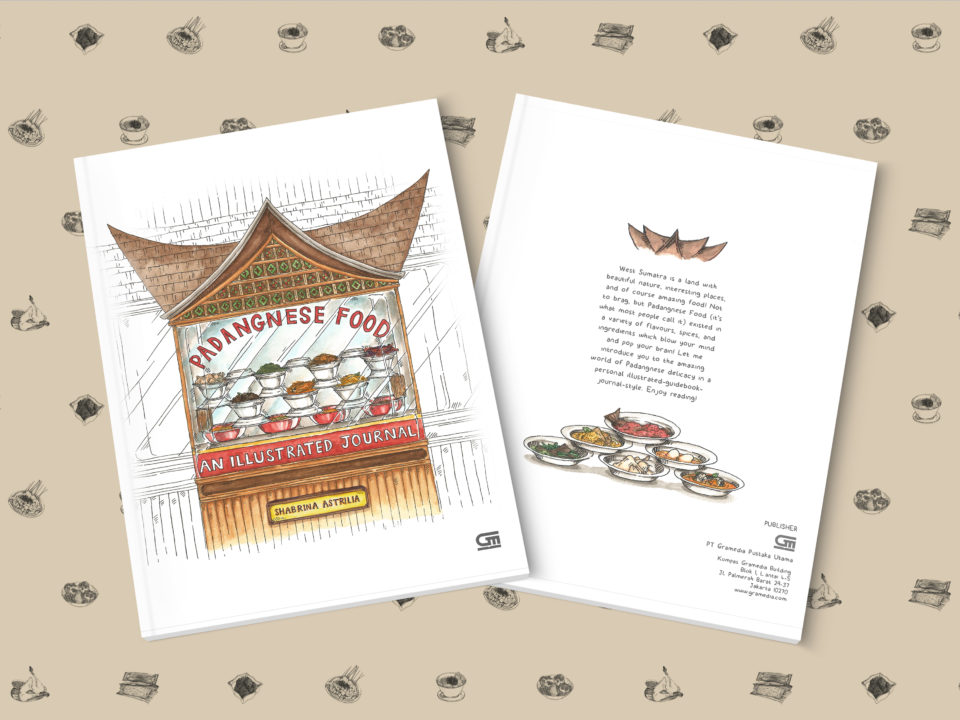 ABSTRAK
            Tujuan penelitian ini adalah untuk memberikan panduan dan berfungsi sebagai jurnal bagi para turis dan wisatawan dengan pendekatan visual yang mampu menarik pembaca untuk membaca sebuah buku, sebagai buku koleksi dan buku saku, serta sebagai strategi pengenalan terhadap dunia kuliner Padang atau Sumatera Barat. Metode penelitian dilakukan melalui berbagai tahap yakni pengumpulan data dari website, buku referensi, thesis, serta wawancara tokoh. Hal yang ingin dicapai dari penelitian ini adalah sebuah jurnal mengenai masakan Padang yang dikemas dengan pendekatan ilustrasi sebagai visual utama dengan tujuan menampilkan pendekatan baru yang unik dan menarik bagi pembaca. Kesimpulan dari penelitian tugas akhir ini adalah mengenalkan kuliner Sumatera Barat kepada target market utama yaitu turis dan wisatawan dalam rentang remaja dan dewasa muda yang berwisata ke Sumatera Barat. (SA)
Kata kunci : Informative, Personal, Fun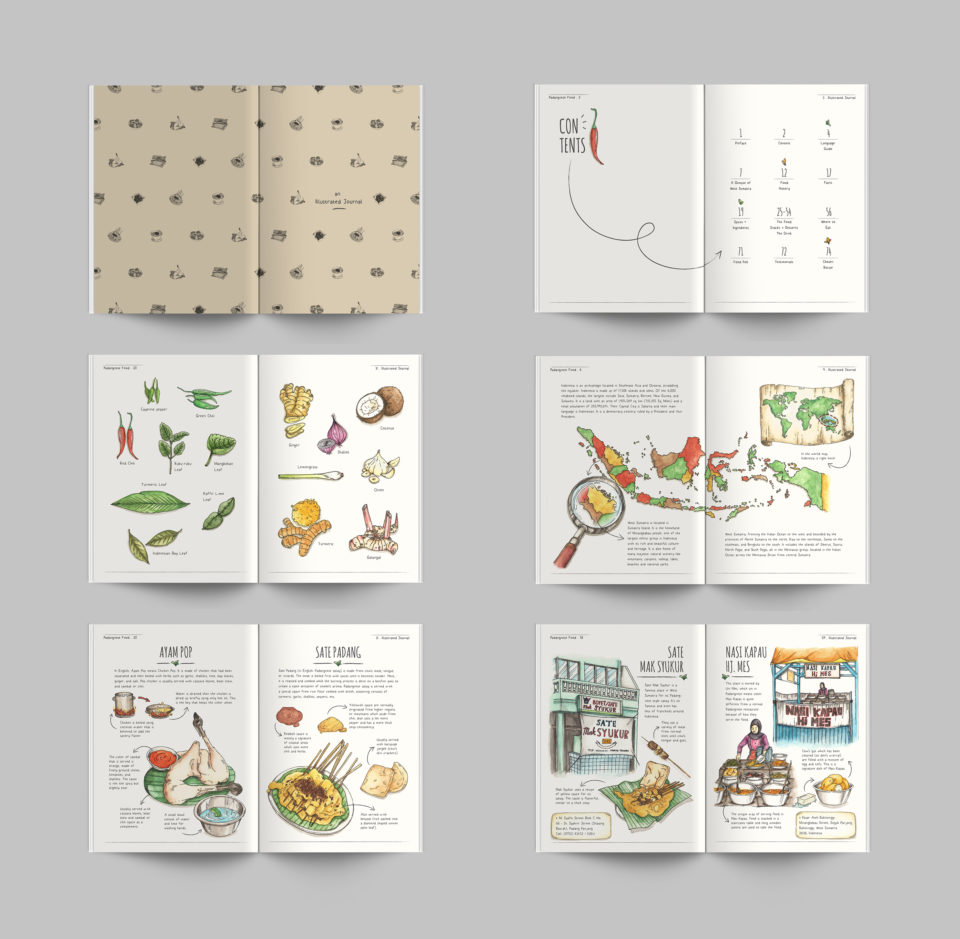 Penjelasan singkat :
Padangnese Food : An Illustrated Jounal is a guidebook for West Sumatran Culinary. West Sumatra is a land with beautiful nature, interesting places, and of course amazing food! Not to brag, but Padangnese Food (it's what most people call it) existed in a variety of flavours, spices, and ingredients, which blow your mind and pop your brain! My purpose of making this book is to introduce you to foods from my hometown, in a personal illustrated-guidebook-journal-style. Enjoy reading!
Buku Padangnese Food : An Illustrated Journal adalah sebuah publikasi tentang panduan kuliner Sumatera Barat. Sumatera Barat sendiri, merupakan wilayah yang penuh dengan keindahan alam, tempat-tempat menarik, dan tentu saja makanan yang enak! Masakan Padang (sebutan untuk makanan yang berasal dari Sumatera Barat) tercipta dalam ragam variasi rasa, bumbu, dan bahan-bahan pilihan yang menakjubkan, dimana rasanya tidak akan terlupakan! Oleh karena itu, tujuan dari dibuatnya publikasi ini adalah untuk mengenalkan masakan dari kampung halaman penulis dalam bentuk jurnal berupa panduan kuliner dengan pendekatan ilustrasi.